Call Me Ozz started seven years ago on October 22nd, 2011 and was reborn November 6, 2016.  What began with the Barley Room karaoke competition,  grew and made Call Me Ozz what it is today. Now  Call Me Ozz runs the biggest karaoke competition in the state, and the third largest in the United States! We actively promote and represent over 34 venues in the Albuquerque area and 27 KJs. Not to mention Comedy, Live Music, Live Theater, Bowling and so much more!

This year, Call Me Ozz CEO, Billy Ozz Beare is asking that instead of presents  everyone make a donation to the New Mexico Dream Center and help the homeless youth of Albuquerque.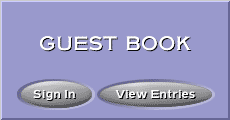 Sign Ozz's Guest Book  -------------->>>>>

Come celebrate CMO's birthday as Call Me Ozz Dot Net LLC and Billy Ozz Beare will be celebrating their birthdays together! It's because of you, we are here!